Since the inception of our company, we've been using Sony cameras. Our two cameras were the Sony FS7, a bigger broadcast-style camera, and the Sony A7S II, which is a great camera in its own right. But we're not doing that anymore.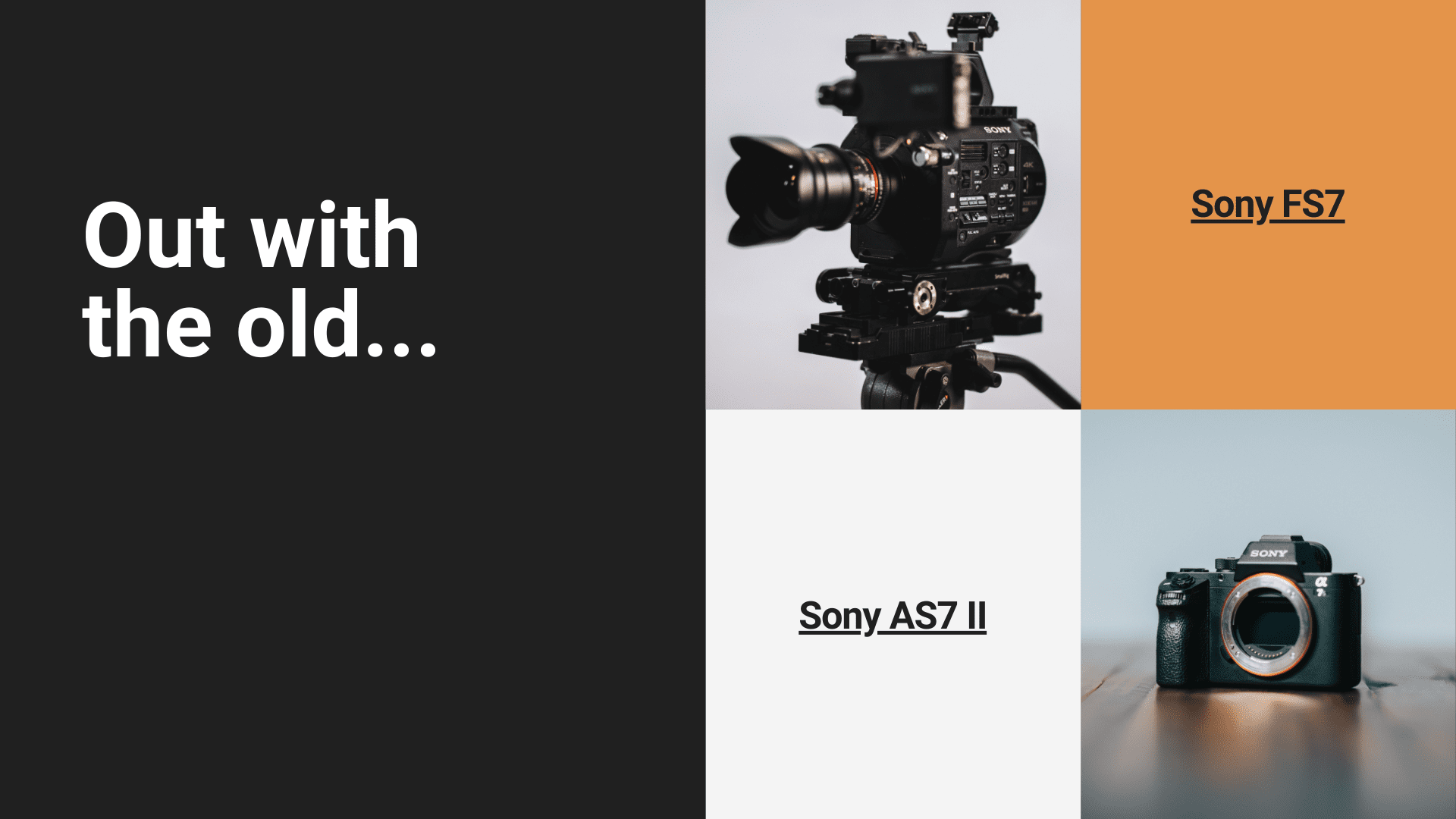 In this industry, you always have to keep an eye on what leaps in technology are worth investing in. I wasn't really looking hard for new cameras, honestly. These Sony cameras were great, and the people purchasing them from us will be very happy with what they can offer.
I used to go down to a trade show in Las Vegas (NAB), and it was there that Blackmagic Design caught my eye. I'd been putting off thinking about making a switch, but they had just released the Blackmagic Pocket Cinema 6K Pro (yes, that's a mouthful!), and it checked the boxes of what I was looking for in a new camera with a reasonable price tag.
Before committing to the switch, I had already been using a software called DaVinci Resolve–which is owned by Blackmagic Design. Resolve is a non-linear editing program (NLE) that our company has used since 2020 for editing our projects (we made the switch from Adobe Premiere, and you can read about that transition here). At some point, I realized that I wanted to commit fully to their ecosystem, and switch to using Blackmagic cameras for our shooting too. The reality is: this software plays really nice with the Blackmagic cameras. This switch could make our company more efficient.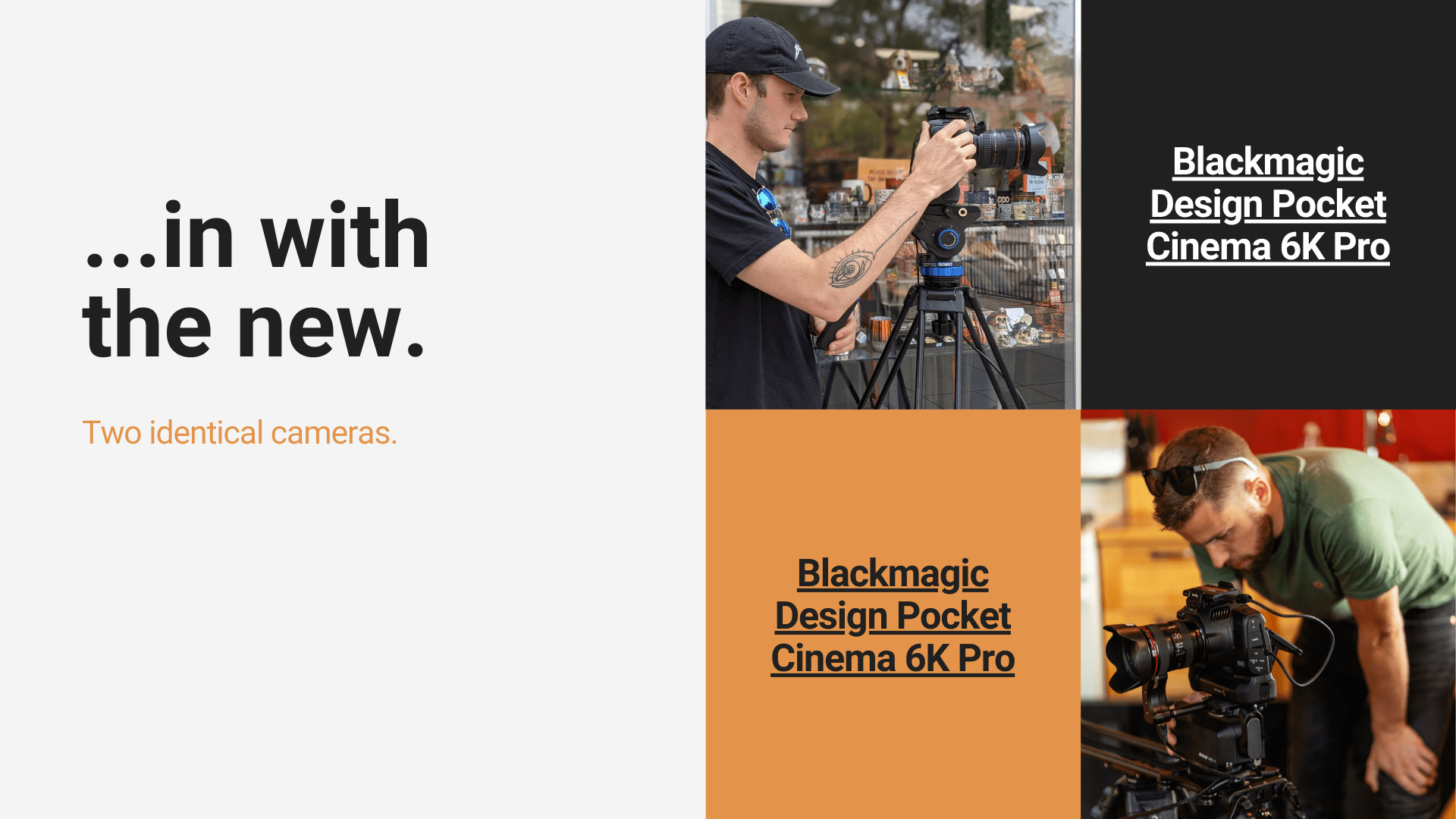 The power of Blackmagic RAW
One of the neat features of these cameras that sealed the deal of me is something called Blackmagic RAW. For anybody who has ever shot RAW with a still camera, you'll know that it's a very powerful way to give yourself more control in post-production. Recently, advancements in technology have given way to video cameras that are able to shoot in RAW as well.
It would have been possible for me to shoot RAW with my Sony cameras had I purchased a module for the back of the camera, but it would have cost me an additional several thousand dollars to achieve it with the gear I had. I didn't think that was worth it. With the Blackmagic camera, it happens right out of the box.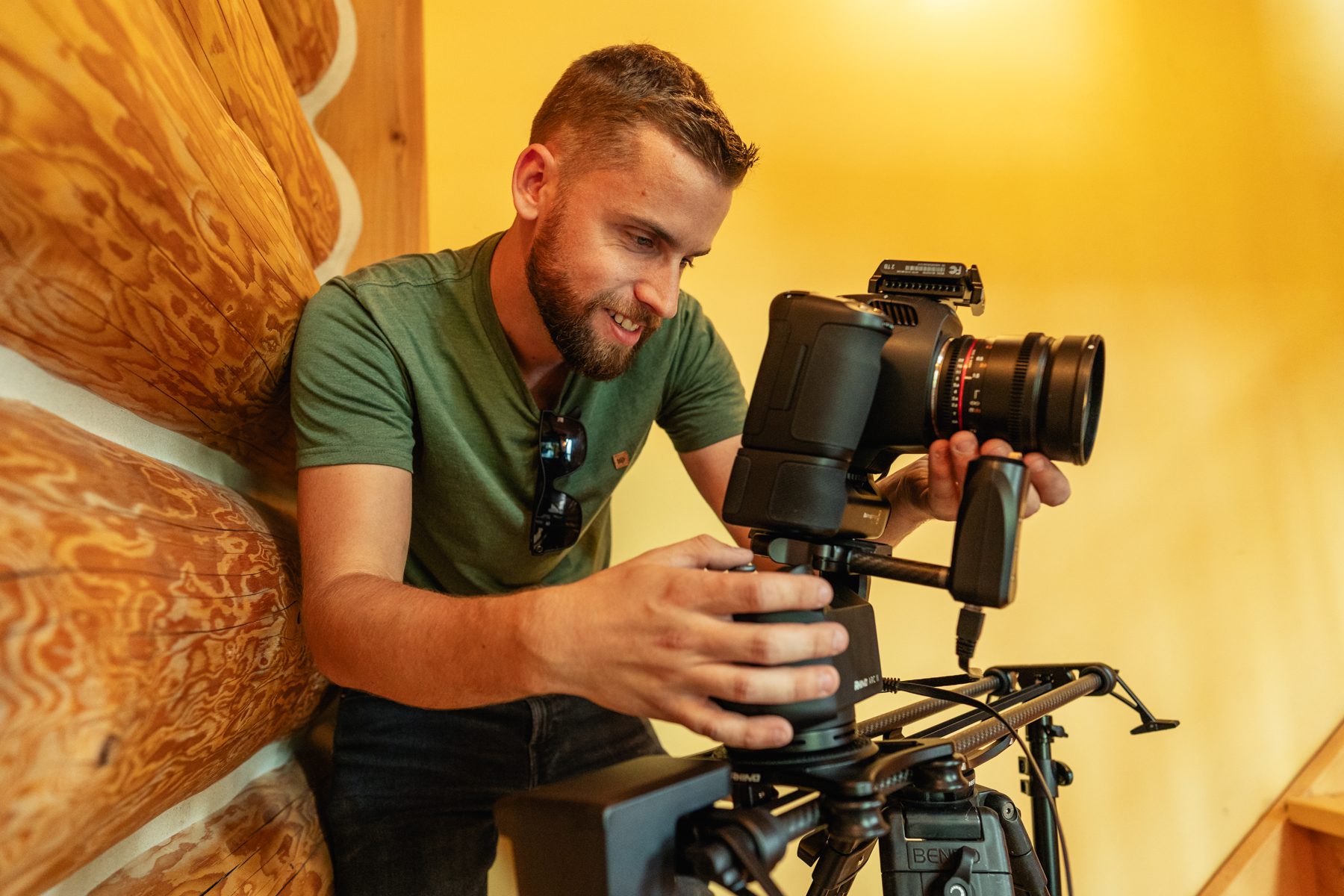 6K shooting for 4K delivery
The Pocket Cinema 6K, like the name suggests, does shoot in 6K . Now, obviously, we don't deliver our finished videos to our clients in 6K. There's no need to. But like they say, "garbage in, garbage out": the opposite is also true. The higher resolution we get when we capture footage, the more control we have over how we handle the footage in post-production. With 6K of visual information, we're able to zoom in farther without any loss in quality–making a multi-cam shoot possible with one camera. We did a shoot yesterday with some folks on a couch, and we just used a wide shot that we could later punch-in and punch-out of to create a more dynamic video. It looks incredible, and while we're never exporting in 6K, it gives us a lot more control.
I'm currently editing a video right now where I'm manipulating all sorts of stuff that I never could have done without Blackmagic RAW.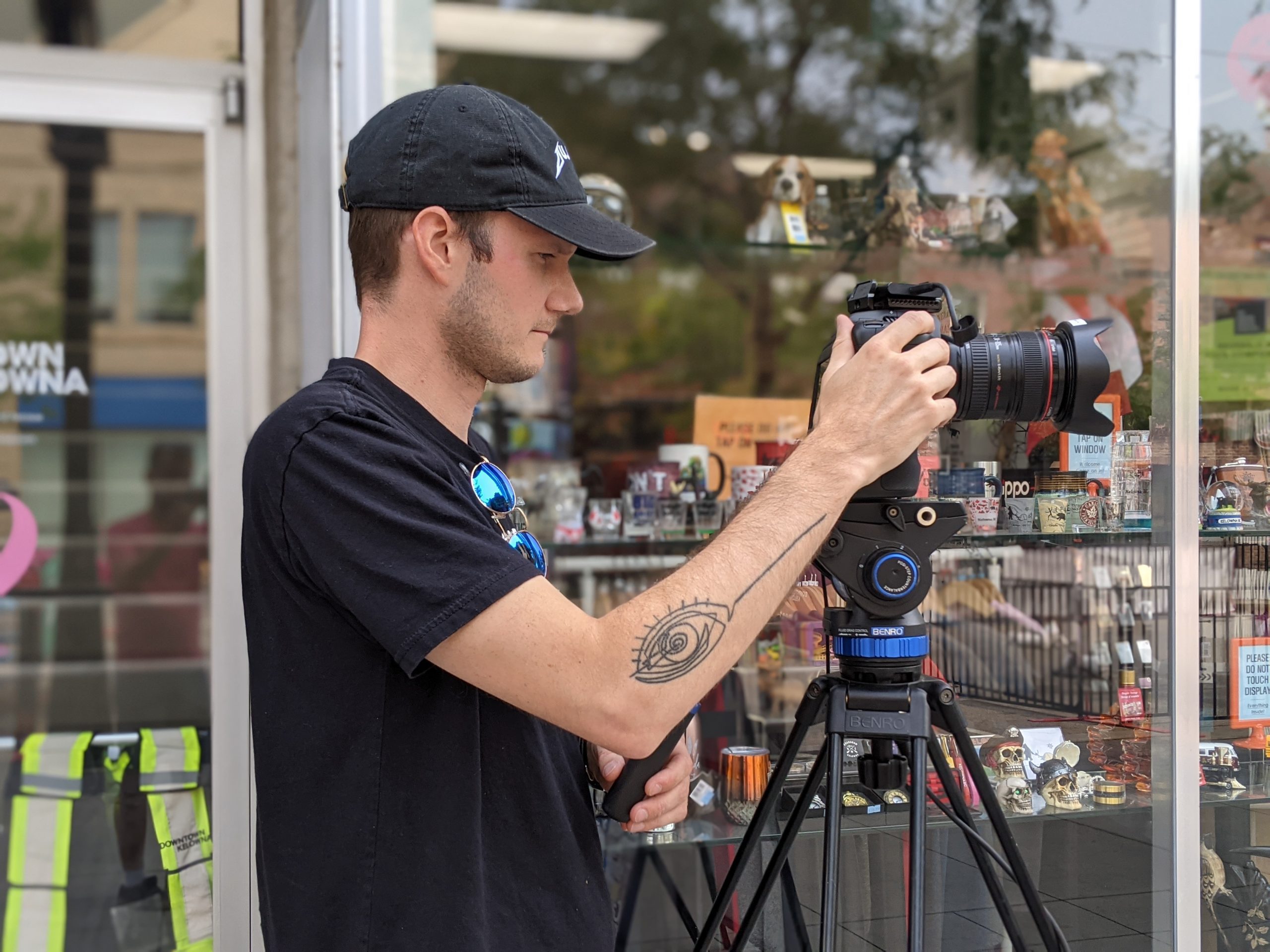 Pivoting to a new framework
I will say, the massive touch screen on the back of the camera has taken some getting used to. The file sizes are also enormous. I knew this was coming, so it wasn't a complete surprise. I purchased a portable 2 TB SSD that sits on top of the camera.
For our archives, previously, we were probably going through about 16 TB of storage a year at the office, and we're looking at a hell of a lot more than that now.
A lot of people have their camera brands that they stay loyal to. I've had people try to convince me out of it: "Are you sure you want to switch from Sony? They're doing some great things!" Others have encouraged me to make a different switch entirely: "Why aren't you considering moving to Canon cameras?" At the end of the day, my job is to make sure that I don't raise the rates my clients pay too often. If I purchase cameras that are prohibitively expensive, I would have to raise my rights. With Blackmagic, I could purchase two of their cameras for the price of one Sony. And I did.
Instead of having two different styles of Sony cameras, I now have two BMPCC 6Ks Pros. Two of the exact same camera. The settings can be dialed in identically. The shots will have the same colour profile. It would cost us time in the past during multi-camera shoots, because every camera is a little different–even if they come from the same brand. Different sensors, different ways of recording video. It's a challenge to match the footage from the two different cameras. With having two of the same cameras, we can know we're getting the same type of footage from both cameras.