"I see these companies putting out these high-quality videos. It's a bummer, because I can't afford to do the same." 
I get it. It can be really daunting–you're looking at the price of corporate videographers in Kelowna. You see all the gear and expertise that goes into making a video, and you feel discouraged. Do you have to be a big corporation with a marketing team, communications specialist, and excess capital to get professional-quality video for your brand? 
The short answer: no.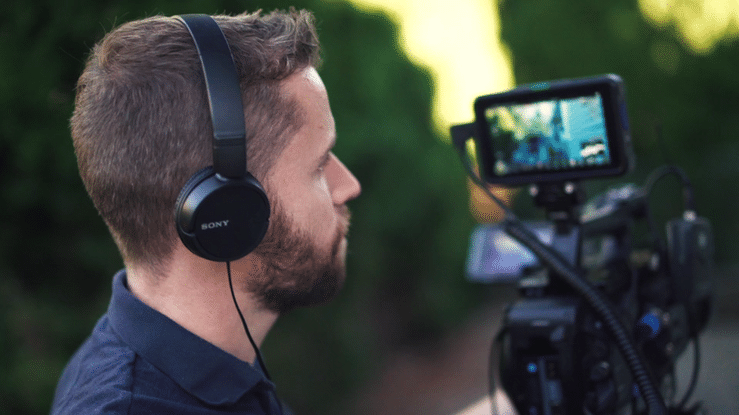 The long answer: you can invest less money and get a big return on investment if you adjust your mindset a little bit first. 
I'm not one to talk somebody out of investing in professional videos. I make my living doing this.
But sometimes I turn down clients–even when they can afford my services. Now, why on earth would I do this? The answer is simple: I want my client to get a return on investment (ROI) that makes my fees more than worth it to them.
For videos that advertise a product or service, I want my clients to make more money with their video than they spent on the video. I'll work with somebody if the video is going to "succeed" and net them a high return on investment. If the client's video costs them more to make then they get back, they're just losing money needlessly. I can't do that in good conscience–but I can suggest a few ways for them to spend less money and get better results. 
I'm going to share some of those insights with you now.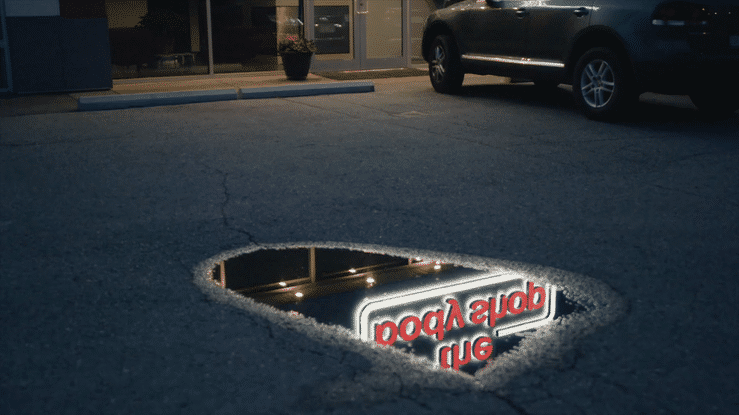 1. Small budget? Scale your project to match your budget.
I know that sounds like a downgrade. 
It's not. 
If you believe in the power of video, you're going to get more mileage from one single video that expertly tells your brand story than you will ever get a bigger series of poorly made and unfocused videos. Focus your efforts and your money. 
Let's use a few examples.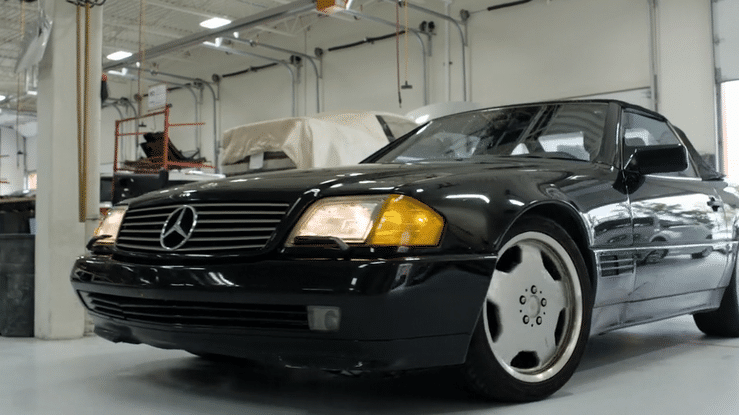 Let's say one of our clients is an automotive body shop. Their work is very diverse, and they have loads of high-tech equipment that allows them to accomplish a wide variety of tasks. This business, like many we work with, is complex. You could make a whole web series of videos focusing on each special and unique thing they do. But there may not be a budget for that.
Instead, we focused on distilling a "brand story" for this client. One great, comprehensive video. The goal is integrating the unique aspects of the business into a cohesive, all-encompassing view of the business that tells you everything you need to know fast. 
A video should give your audience a full rundown of what your brand, business, organization, or product is without getting bogged down by minutia. Again, the details are cool, but the goal here is to get your viewers to trust you or your company quickly. 
The story we tell in this video is that this particular automotive body shop is run by extremely dedicated people who will stop at nothing short of perfection when working on their client's vehicles. They use the latest technology to make sure every step of the process is done with the utmost care and attention, but most of all, it's clear they care deeply for their clients and take pride in their work.

Now, isn't that a place you'd want to take your vehicle? By proving we can get an ROI for them, the client is happy and will probably call us next time they want to do a video or even a series of videos.
One "brand story" video is more useful to you than a topical video. 
Small budget? Scaling your vision down to its essentials is the responsible thing to do. You're telling your story. The right corporate videographers in Kelowna can get you there.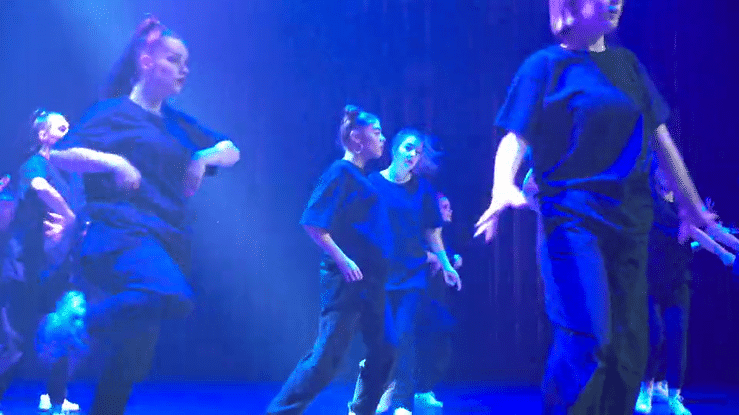 2. Maximize your video's potential to help your search engine rankings
Search engine optimization (typically referred to as "SEO") is a bit of a mysterious art form. 
When somebody searches on Google for "local auto body shop", you want your business to be the first result on the page, right? That's what SEO is all about. 
The facts don't lie: having video content on your website is a huge asset here. People are way more likely to watch a video on your website than to read the content you've written. An all-inclusive "brand story" video will help your clients make a decision about you faster. They want to "get in and get out". 
Google loves video. If you're incorporating a video on your website, you're far more likely to see your site rank higher in the search results than your competition.
You can always embed a video into your website, but a popular way to do this is to create what we call a "web banner": a moving background that tells the story of your brand without having to over-explain it. 
Here are some good examples.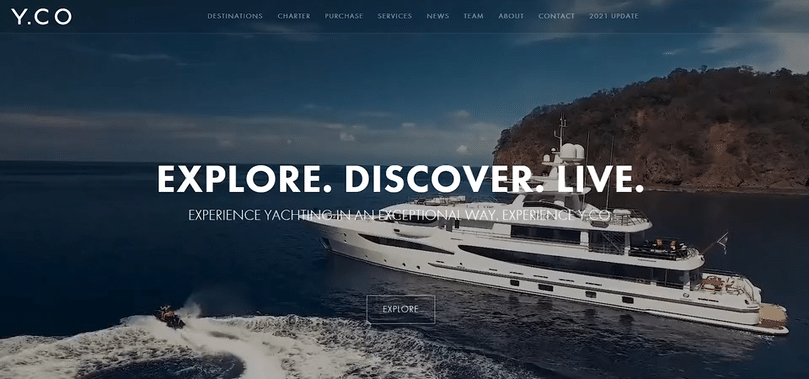 This is the landing page for a website that sells yachts and charters. Immediately upon opening up the web-page, you get that impression, right? They don't have to tell you that outright because you can already see it: the video does all the talking. And you don't just learn that the company is all about yachts: you learn that the brand's vibe is all about a luxurious life-style. Many birds, one stone. 
Let's look at another.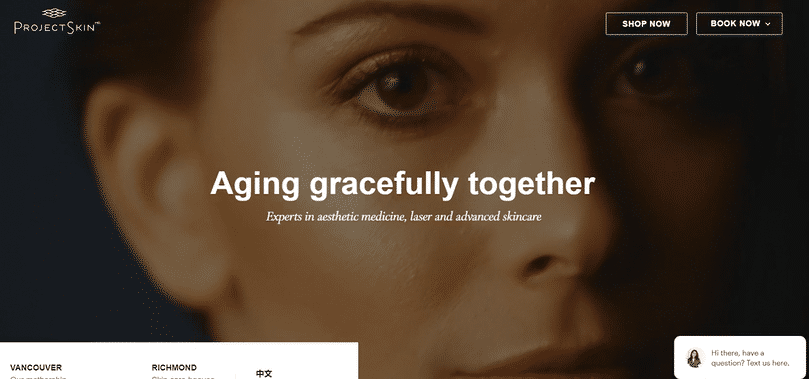 This is a company in Vancouver, and they use a web banner to maximize their video in a slightly different way–if you visit their website, their videos include high-quality footage detailing what the interior of the store looks like and what their procedures are. It's like a virtual tour! The video shows all the details of the experience you can expect at their business without saying a word–and it looks exceptional. 
That single video does a lot of heavy lifting for their website. 
You can probably guess that my video production company, Distill Media, uses a web banner video on our website too.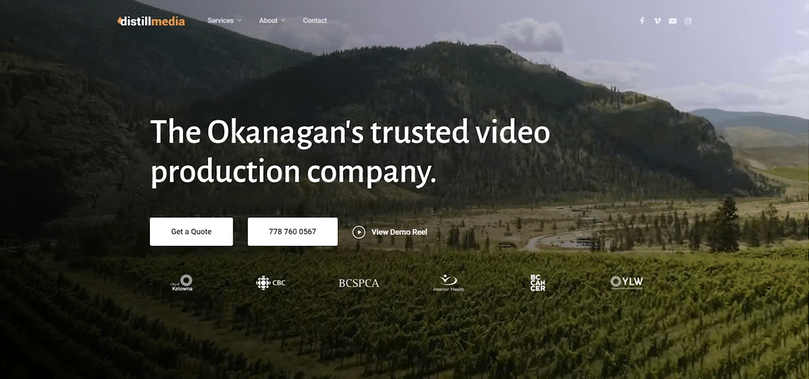 For us, it's a way to quickly show off some of our portfolio. If the customer is asking, "do they make good videos", their question is answered immediately: yeah, we do. The proof is in the pudding. 
Web banners are a great way to maximize the value of a good video.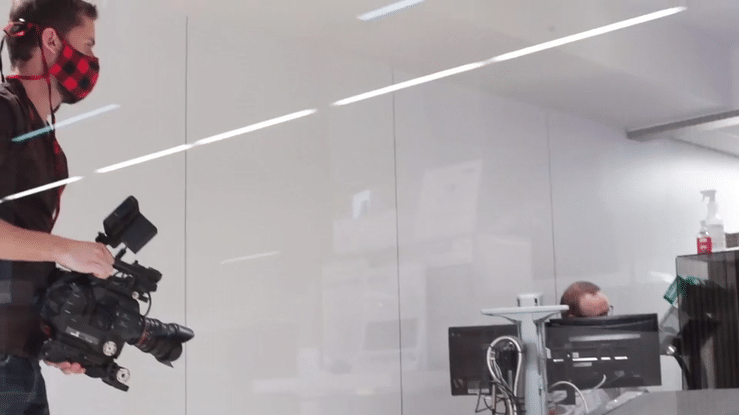 3. Work with people who want you to succeed
I've touched it on already in this post – as a corporate videographer in Kelowna, my work is only valuable to me if the customer's return on investment is high. 
The big secret: if you're going to spend any money (big or small), find a company or professional that knows how to help you. 
Don't find somebody who is just willing to make you a video for the highest amount of money they think they can get from you. Nobody wins if you're treated like another number. The video is supposed to make you more money than it makes them.
I talk about this in depth in an earlier blog article. My advice was to look through the portfolios of any corporate videographers in Kelowna you are considering hiring, and watching their work. Is the video telling you everything you need to know about the business it features? Is the video fulfilling its purpose? 
If your video looks good, but doesn't do what it's supposed to, then it's a waste of money. The video's only valuable–to you and your audience–if it tells your story properly. 
It's just quality over quantity, right? It's simple–but hard to remember sometimes. 
One great video can change the way you present yourself, business, organization, or product. You don't have to blow up your budget and "go big"–get in touch with somebody you can trust to get the most out of your budget.